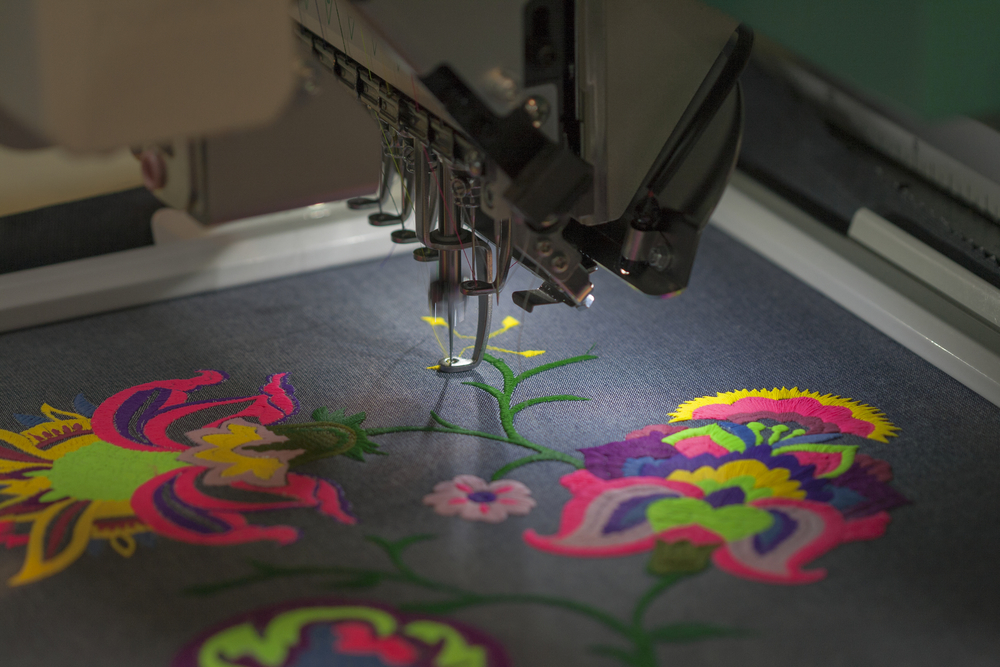 When deciding to purchase custom designed clothing, one of the biggest decisions you will have to make when it comes to logo design is whether or not getting you're opting for an embroidered finish or not. The second permutation however is whether or not you want to opt for hand stitched over machine produced.
Naturally there are a lot differences in these approaches but the big question is whether or not you opt for a embroidered finish at all as the various finishes have their own benefits.
Let's start at the beginning then and take you through embroidery explained as by industry definitions and some basic examples.
Embroidery is about stitching
Embroidery is about high-precision stitching, usually on a garment within a small amount of space. This allows the final design, such as a detailed logo or other artwork on the company workwear or business wear clothing.
Why is embroidery a good option over printing?
Depending on your business and what you do, embroidery is a great way of getting a specified look on your garments. The two big factors are, durability & standing out.
In this case and embroidered logo is often better in the following circumstances;
Outside workwear where the clothes will be washed regularly.
Catering and kitchen wear where the clothes can be easily stained on a daily basis as well as regularly washing the clothes in hot, boiling water to remove the stains.
Customer facing roles where looking the part for your industry is also required, you want to consider an embroidered look which will not only look smart, but really stand out when the brand is a major part of the purchasing decision and creating a relationship with the the end customer. 
When wouldn't you use embroidery?
Embroidery wouldn't be used all the time however. There are some setbacks with the embroidered
finish which means that a print option will be used. This would be on designs for example that require intricate detailing, needs expanding and growing, requires a multi-changing colour finish or is not cost effective. By this we mean, an embroidery finish is costed on the amount of stitches, usually up to 3000 stitches for a single line of text. The more complex and stitch heavy designs can be up to 25,000 stitches and would not be a suitable option, naturally. 
What are the differences between hand stitched and machine stitched?
Usually, there are then two options, hand stitched or machine stitched – or sewn. The differences as you can imagine are rather large.
Hand stitched is intricate and requires time and precision to bring the design to life.
It also requires someone who understands the process and can create the design over multiple garments.
It is generally more expensive than a machine stitched process.
Machine stitching takes less time.
Templates can be used in machine stitching to help guide the process.
Ultimately, the differences come down to timing and costs. A machine stitched design looks great and you can tailor some more detailed elements in the final design. Hand stitched may take a little longer and cost a little more but that shouldn't put you off if you have a beautiful logo that you really want to show off on a major workwear design.