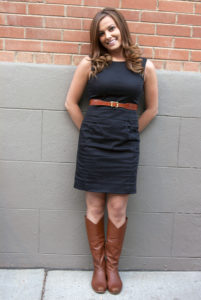 Many women love wearing cowboy boots. Their fashion sense often depends on the details and quality of this stylish shoe. Luckily cowboy boots have plenty of unique traits to fit their varied styles.
Stand Out from the Crowd
One of the biggest reasons cowboy boots are worn by women is because they stand out from the crowd. Even celebrities like Taylor Swift, Carrie Underwood and Lady Gaga love the rock star quality of a great boot. The designs on even the most standard of womens cowboy boots are often rare. Roses, stars and crosses are a few that show their awe-inspiring beauty.
Everyday Wear
Not all western boots are made for dressing up. Some women enjoy the comfort and rugged feel of their boots while they do dirty work like riding or feeding the horses. A well-made boot will last longer and endure winter storms and even obstacle courses. A good investment like this will likely survive years. Not an ordinary shoe under any circumstances.
Boost Confidence
It is difficult to find a female who doesn't look good in cowboy boots. No matter what she is doing in them, as long as they go well with the outfit, her confidence will usually go up. Whether she is at the rodeo or the county fair, her beaming face must surely be caused by those beautiful boots everyone's been gawking at! Therapy isn't always necessary with good fashion sense.
Comfort is Essential
Anyone who regularly wears western boots knows the comfort. Like sitting in front of a warm fireplace after a long day outdoors. Not only comfort but familiarity is often ensured because the fit and size just feel right. Walking becomes a new art for the cowgirl. Sometimes women can grow an emotional attachment to them and even fall in love with their perfection.
Girly Girl
Boots can be worn with lacy dresses covered with daisies or casual jeans. Wear them with long or short skirts with bejeweled belts or enhance the attractive quality of the legs in short shorts and a designer top. Either way, they are cute and feminine. Boots are a positive way to enhance someone's mood. The perfect formula for the girly girl.
Classic but Enduring
The modern trend cannot be denied but the classic look of western boots will be a wonder for a lifetime. Movie stars like Marilyn Monroe and Raquel Welch helped make them famous by posing in vintage boots. Pamela Anderson enhanced her feminine features when she made them wild in a whole new way. Some fads never fade from history and the future is bright for these inspirational items.
It may be difficult to find a shoe that is comfortable and feels good. Some women grow so close to their beloved boots that when they finally wear out she will search again for the same ones but never find them. When she finds the right boot, she may never want to let it go.