It is the weekend and what should be a relaxing next few days suddenly turns into a slight panic attack. You have to purchase household and food items in preparation for the work week ahead, but do not want to spend your beautiful Saturday and Sunday driving from store to store for deals or that special item you cannot purchase anywhere else. Warehouse clubs offer a great way to maximize your shopping time, as well as experience, by offering a wide array of products in bulk to consumers while keeping pricing at its lowest. All you need is a membership to begin taking advantage of the bargains and renewal annually to keep the savings going! Memberships are available at local warehouse clubs including BJ Wholesale, Costco, and Sam Clubs and virtually via sources like Costco.com.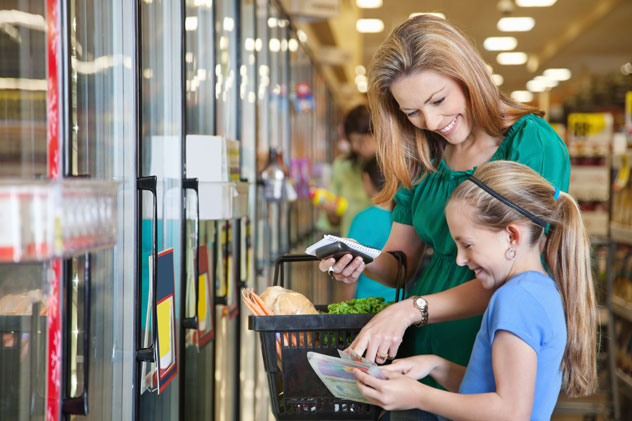 No more shopping at Walmart for your household paper goods, traveling to Best Buy for electronics, going to Acme for your perishable and nonperishable food items, followed by Home Depot for that patio set you were thinking about purchasing for summer. Once your membership is activated you have instant access to an inclusive warehouse filled with discounted products from bread, seafood, and dairy, to flowers, vacuums, electronics, clothing and so much more. Worked up calories browsing isle after isle of deals in one compact location? Then stop by the food court for a quick bite of a delicious hot dog, pastry, and refreshing drinks. Fruit smoothie have you reminiscing about spending vacation time on an island? Then take a quick trip to the vacation center to speak with a representative about your next Caribbean escape for the holidays! Do not forget to take additional travel materials for a possible birthday excursion to Europe. Next, you head towards the liquor area and pick up a bottle of sangria. Suddenly those tropical vibes begin stirring again.
If that excitement was not enough, warehouse clubs as the above mentioned also offer car rental services, auto repair, as well as optical services and photo development. The amount and type of services will vary according to warehouse and factors such as demographic location. Free concierge services are the icing on the cake when you get ready to purchase a larger television for your family room. Talk about one stop shopping! Cart and stomach full you proceed to checkout. Loading the car with household cleaning products, flowers, a cute top, grocery items, new toaster, wine and spirits, and bonus vacation information, you close your truck and hop in the driver's seat to sit back and reflect on your timely execution. Driving away from your new goal completion haven you spot a gas station out of the corner of your eye. Could it be this warehouse club offers low priced gas too! Time to fill up the gas tank. Home at last and goodies stored away, you review new membership benefits information still in disbelief. Wait, did you just read about the possibilities of ordering online! Oh, what ventures wait!